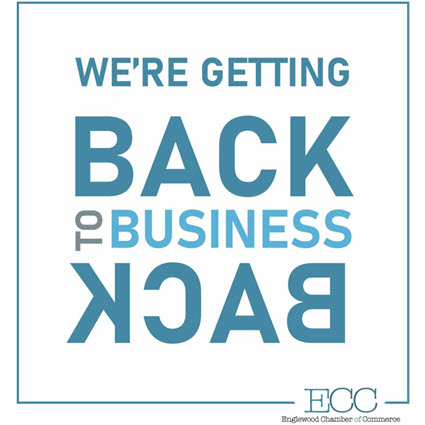 Curbside Pickup Now Available!
BUCKLEY'S DRUG STORE
35 E Palisade Avenue
201-569-1345 or email:
buckleysrx@gmail.com 
www.buckleysrx.com
Note Special promotions: Gift Shop items and greeting cards available. Credit card preferred: All major credit cards accepted or cash. Curbside pick up, delivery service and home delivery of prescriptions and other items. Please wear a mask when entering the store. If you do not have a mask, please call us from outside.
---
CLOSET FOR HER
37 Park Place
Call 201-568-2385 or email  Forher@closet07631.com 
40% off selected items. Gift Cards available. Curbside delivery / drop off in Englewood & Teaneck.
---
COCO JOLIE
12 North Dean Street
Call 201-771-1414
hello@cocojolie.com
www.cocojolie.com 
Instagram/Facebook: @cocojoliechocolates
Beautiful and delicious chocolates for all occasions, including teacher gifts, graduation, Father's Day, and Jewish Holidays. Gift boxes, custom platters, snack items, bars, bonbons, and more! All products are certified Kosher OU Pareve, and are 100% vegan! Gift cards available online on website. Free delivery, curbside pickup and national shipping.
---
ENGLEWOOD FRAMING  GALLERY
44 N. Dean St.
Call 201-568-1846
englewoodframinggallery@gmail.com
Email for appointment and will be there at your convenience. Curbside drop off and pick up of artwork for framing. Although most of our distributors are un-able to open we can design and prepare for when production can begin again.
---
INSTINCT DOG TRAINING ENGLEWOOD
240 Humphrey Street
Call 201-627-0066
www.instinctdogtraining
englewood@instinctdogtraining.com
Call 201-627-0066 or email englewood@instinctdogtraining.com to schedule and for pricing. Gift Certificates available via email or phone call. Cash, Check or Credit Cards accepted. Curbside drop off and pick up for Doggie Day School; Puppy Day School; Puppy camps; Puppy Sleepover (coming soon); Dog Boarding and Dog Training Camps.
---
KARMA ORGANIC SPA
43 Park Place, Englewood NJ
32 Wilsey Square, Ridgewood  www.karmaorganicspa.com
customerservice@karmaorganicspa.com
Selling gift certificates and online.
---
MARCIA'S ATTIC FOR KIDS
29 North Dean Street
Call 201-894-5701
or text 201-245-3827
Also available for Facetime appointments. DM instagram:@marciasatticforkids
Newborn gifts, birthday gifts and outdoor toys and accessories. Accept Mastercard, Visa, AmEx. Curbside pickup, shipping and free delivery.
---
THE PAINT TUBE
35 Park Place
Call 201-227-8203
sheritube@gmail.com
www.thepainttube.com
Instagram- @ThePaintTube
FB- the paint tube
Deal of the day. Accepts credit cards. Curbside 12-2 on Tuesday & Friday, shipping available
PAST & PRESENT DESIGNER CONSIGNMENT BOUTIQUE
253 Closter Dock Road
Closter, NJ
Call 201-784-7441
www.pastpresentboutique.com 
Leave a message 866-864-0692. Clean out your closet of high end designer handbags, shoes and accessories and drop off M-F noon to 5pm, Saturdays by appointment only.
---
PUMPKIN AND BEAN
55 North Dean Street
Call Claire - 201-365-8825 and
info@pumpkinandbean.com
www.pumpkinandbean.com
Note Special promotions: Gift Drop offs with Balloons. Customers can pull up and shop from the comfort of their car via phone call, I can show options of clothing, size comparisons, use mannequins to show fit. Gift wrapping options. Pay by Phone and pick it up on our doorstep. Curbside Pickup with "window shopping" showroom.
Free delivery and pick up.
---
REVEBOUTIQUE.COM
22 N Dean St
Text 201.500.7271 or
Email: info@reveboutique.com
Web: www.reveboutique.com
Spring Sale 20% OFF entire store with promo code "SoFresh". Curbside pickup for online orders.
---
TAPESTRIE
10A South Dean Street
Call 201-408-4910
shop@tapestrie.com
Storewide Sale
Check out our special promotions:
Credit card preferred. Offer curbside, ship or deliver.
---
THE TIMEPIECE COLLECTION
58 E. Palisade Ave.
Call 201-894-1825 or
email sales@collectionltd.com
www.thetimepiececollection.com 
We accept Mastercard, Visa, Discover, AmEx. Curbside pickup and drop-off available. Overnight delivery available for purchases. Hours are M-F 10am to 5pm. Both our service and sales departments are open and ready for all of your watch needs!
---
VERO UOMO
26 East Palisade Avenue
www.verouomonj.com
We offer 20% discount on gift cards through Fathers Day, June 21. We are offering a 20% discount on our clothing through virtual shopping.
Call Mario at 201-993-3411 or email verouomo@verizon.net to order. Curbside pick up and delivery available.
---
LONGEVITY SURGICAL, LLC.
25-E South Van Brunt Street
201-569-8033
Cell 201-923-6088
arline@longevitynj.com
www.longevitynj.com
201-569-8033 Answered by Licensed Occupational Therapist Emergency 24/7
Hospital beds, wheelchairs, walkers, lift chairs, wigs, blood pressure pulse oximeters, mastectomy supplies and compression garments. We accept credit cards. Curbside pick up or delivery available.
Coronavirus (COVID-19) Updates
All NJ Covid-19 Related Information: 
Call (General COVID-19 Questions): 2-1-1 (7a-11p)
Call (Clinical Questions): 1-800-962-1253 (24/7)
Text NJCOVID to 898-211 to receive alerts
Text your zip code to 898-211 for live text assistance
Here's a list of Englewood restaurants in the Chamber of Commerce that you can support today!
Learn More
Keep checking the calendar for activities and sales in and around Englewood, NJ.
Learn More